San Bernardino Family Law ATTORNEY
Lawyers Serving Riverside, Temecula & Surrounding Areas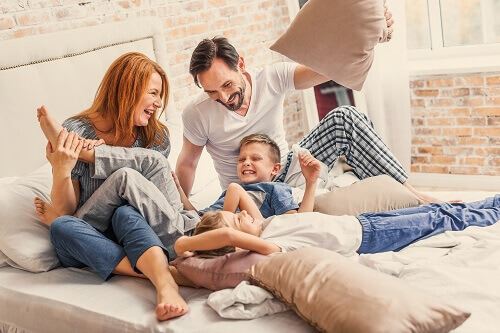 Our trusted attorney at the Law Office of Michael R. Young offer a level of elite representation designed to give clients comfort, reassurance, and confidence even in the midst of a stressful family law case.
As a team, we have more than 50 years of combined legal experience. Our San Bernardino County family law firm is tough, knowledgeable, and caring. We have centered our firm on the practice of family law and divorce, where we are able to offer our clients' empathetic counsel and firm advocacy.
We understand your rights, and we understand the complexities of family law and California Family Code. During what may be a difficult time for you and your loved ones, we are here for you.
WHY SHOULD You HIRE A FAMILY LAW attorney in san bernardino?
Our San Bernardino family law attorneys will protect your rights and help make sure that you receive a fair and just outcome for your case. An experienced professional also understands the complex legalities surrounding family law issues. As such, they will be able to assist you with all the required documentation that must be filed with the San Bernardino, Riverside, or Temecula courts. A mistake in a family law-related matter can lead to unfortunate results in some of the most vital areas of your life.
Some individuals try to deal with these cases throughself-representation, but they often recognize they do not have the level of comprehension it takes to create the outcome they want. A professional attorney has years of experience and training that have allowed them to better understand many of the intricacies that are involved in divorce cases. They will know how to properly deal with paperwork, what actions will need to be taken, and can offer representation in the courtroom if a case comes to that.
This website is designed to serve as a resource for those with questions about family law matters in the state of California. These issues are often as complicated as they are emotionally taxing and stressful. Knowing your rights and options can provide you with a sense of control and confidence, so you can move forward with strength. Even better, having a lawyer with experience and knowledge on your side can give you peace of mind and the assurance that your voice will be heard and your rights protected.
Contact the Law Office of Michael R. Young for a Consultation
If you are facing any sort of family law issue, perhaps the best thing you can do for yourself and your family at this time is to get in touch with our San Bernardino family attorneys at the Law Office of Michael R. Young. We can provide you with answers and help, handling the legal questions so you can focus on your family. Whether you are a father, mother, stepparent, guardian, or grandparent, we can help you understand your rights under the law. Our goal is to help you look out for the best interests of the children involved in the case, and to pursue as peaceful and satisfactory a result as possible.
Suggested Reading:
Receive help and counsel in a confidential consultation with a San Bernardino family lawyer when you call the Law Office of Michael R. Young at (909) 315-4588.