San Bernardino Fathers' Rights Attorneys
advocating for Fathers Custody, visitation, and paternity Rights in California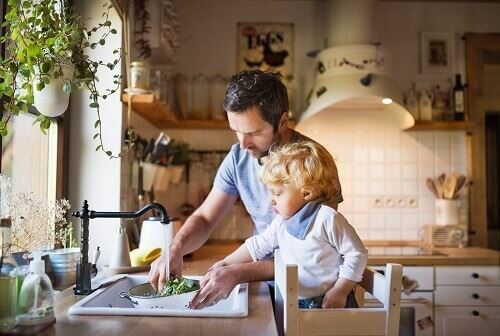 Our legal team at the Law Office of Michael R. Young is passionate about advocating for fathers' rights. We firmly believe that fathers play an essential role in their children's lives. Our goal is to advocate for those rights in a divorce or custody issue.
With 50+ years of combined experience, our firm's San Bernardino father's rights attorneys are prepared to be your voice and protect your children's best interests.
Are your rights to custody, visitation, and support being threatened? Call the Law Office of Michael R. Young today at (909) 315-4588 or contact us online to schedule a meeting with our fathers' rights lawyer in San Bernardino!
Why Hire us?
At the Law Office of Michael R. Young, our San Bernardino fathers' rights attorneys firmly believe every parent should be assessed based on his or her qualities and abilities, not on his or her gender.
Do not hesitate to discuss your case with our firm if:
You are considering divorce / legal separation
You are currently involved in a divorce/separation from your partner
You are already divorced/separated, but you are seeking a modification
You facing child custody or support disputes with your spouse / the other parent
Common Mistakes Fathers Make in Divorce Proceedings
Divorce can be a difficult and emotional time for all involved, and fathers often find themselves in a challenging position regarding proceedings. To ensure the best outcome possible, here are some of the most common mistakes father's make during divorce proceedings:
Not Seeking Legal Advice: Fathers can be reluctant to seek legal advice throughout the process, but doing so is essential for understanding the nuances of your current situation.
Not Being Prepared Financially: Fathers must assess their financial situation before filing for divorce or beginning mediation with their spouses. Understanding your assets and debts will help ensure that you receive a fair outcome in court.
Ignoring Emotions: As fathers go through the legal process, they can often become overwhelmed with emotions such as anger, sadness, or guilt. It is important to stay level-headed throughout proceedings and address any underlying emotions to arrive at a fair decision.
Not Considering Your Child's Needs: In divorces involving children, it is easy to get caught up in parental disputes while forgetting what's best for them. Throughout the entire process, it is essential to remember that your child's needs should always come first.
Refusing To Negotiate & Compromise: Flexibility is key during divorce proceedings, and both parties must be willing to negotiate and compromise to reach an agreement everyone can live with. Fathers should avoid becoming too set on their original demands, which could lead to unnecessary conflict.
Is California a Mother or Father State?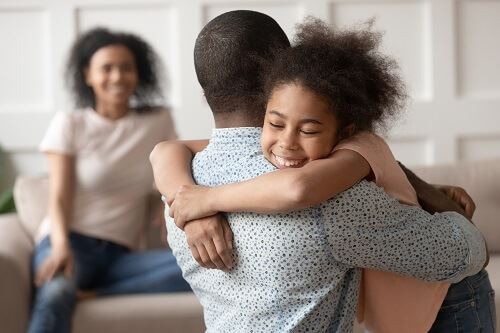 Though it may seem like the system is biased toward mothers, this is not lawful. The law is neutral and unbiased. However, a judge may refuse to follow this law and try to give the mother preference. However, the trial court judge does not have the final word on custody issues. If a court in California has treated you this way, you have family law appellate rights.
Children deserve to spend time with both parents. Without a father, they will lack essential life lessons, and your children will suffer the most in the end. By utilizing a fathers' rights attorney, you can effectively demonstrate the reasoning and need for your children to have equal custody or parenting time with you. If you feel the children's mother is not fit to be a custodial parent, you can also take legal action to rectify this. Whether you need a modification order or want to pursue legal action against the mother, you must be backed by an experienced lawyer.
Importance of Fathers
Fathers play an extremely important role in child development. Studies show that children that have a relationship with their father are less likely to:
Be impoverished
Have behavioral problems
Go to prison
Drop out of high school
Commit a crime
At the Law Office of Michael R. Young, we will zealously advocate your rights to be part of your child's upbringing.
Joint custody in california
California state law urges judges to award joint custody when possible, as children should be given the maximum contact possible with each parent. The state generally believes that the child's interests are best served by maintaining relationships with both parents. Our San Bernardino fathers' rights attorneys agree with the state, and we strive to ensure that no parent is denied access to their children because of superficial presumptions based on gender. Call today if you want to learn how our fathers' rights attorneys can help!